Comfort
Un mini appartamento a due passi dalla città e dalla tua facoltà realizzato su misura per le esigenze di studenti che desiderano la tranquillità e le comodità del vivere e studiare da soli o in coppia.
Dotato di una stanza matrimoniale, bagno, un'ampia zona living e la possibilità di terrazzo rendono questo appartamento davvero unico.
Richiedi senza impegno ulteriori informazioni.
A mini apartment really close to the city and your faculty created according to the needs of students who want the tranquility and comfort of living and studying alone or in pairs.
Equipped with a double bedroom, bathroom, a large living area and the possibility of terrace make this apartment really unique.
Request further information without obligation.
Dotazione/ Equipment
Tutti gli appartamenti sono completi di arredamento e complementi, ma NON dispongono di alcun corredo, quindi stoviglie, tv, asciugamani, lenzuola, coperte ecc.. dovranno essere dotazione del conduttore.
All apartments are complete with furniture and accessories, but do not have any equipment, so crockery, TV, towels, sheets, blankets, etc. .. must be provided by the tenant.
Termini base di Contratto/ Basic Terms of Contract
Pagamento mensile anticipato
Pulizia settimanale obbligatoria da parte di personale incaricato dal gestore
Cauzione in deposito infruttifero di € 900,00
Advance monthly payment
Mandatory weekly cleaning by personnel assigned by the manager
Non-interest bearing security deposit € 900,00
Canoni/ Rents
Affitto ad appartamento/ Rent an apartment
€ 750/mese
€ 750/month
Costi fissi obbligatori/ Fix mandatory costs
€ 110/mese spese delle utenze
+ Spese di registrazione contratto

€ 110/month costs of living
+ Contract registration costs
+ Final extra cleaning costs € 55
*Validità fino/validity until: 31/12/19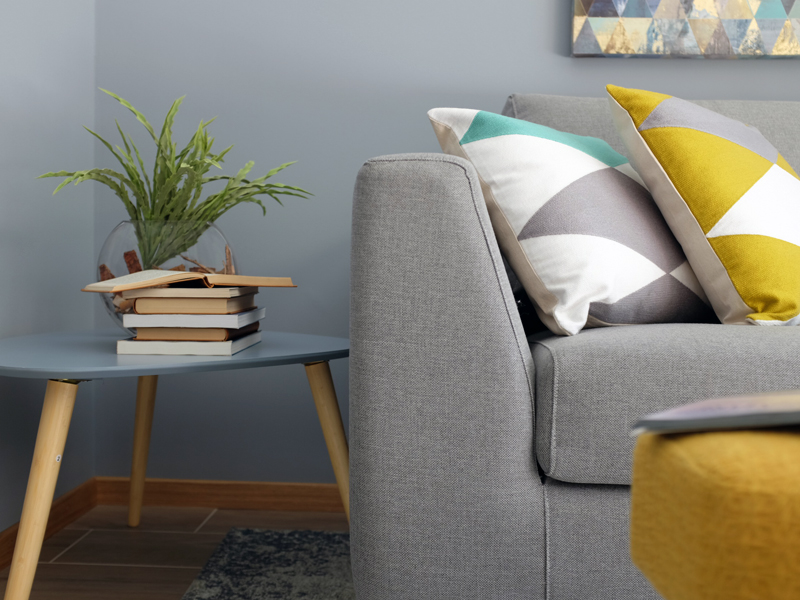 Happy Design for happy people
Arredo
Arredi funzionali, design semplice ma moderno, caratteristiche imprescindibili di Homes for Students
Functional furnishings, simple but modern design, essential characteristics of Homes for Students
Camera matrimoniale
Soluzione ideale per chi vuole vivere in tranquillità, da solo o in coppia, il suo percorso di studi
Ideal solution for those who want to live their studies in peace, alone or in a couple
Ottime finiture
Ricercatezza delle finiture e dei complementi rendono tutti gli appartamenti decisamente accoglienti e raffinati
Refinement of furniture and accessories make all apartments very comfortable and refined